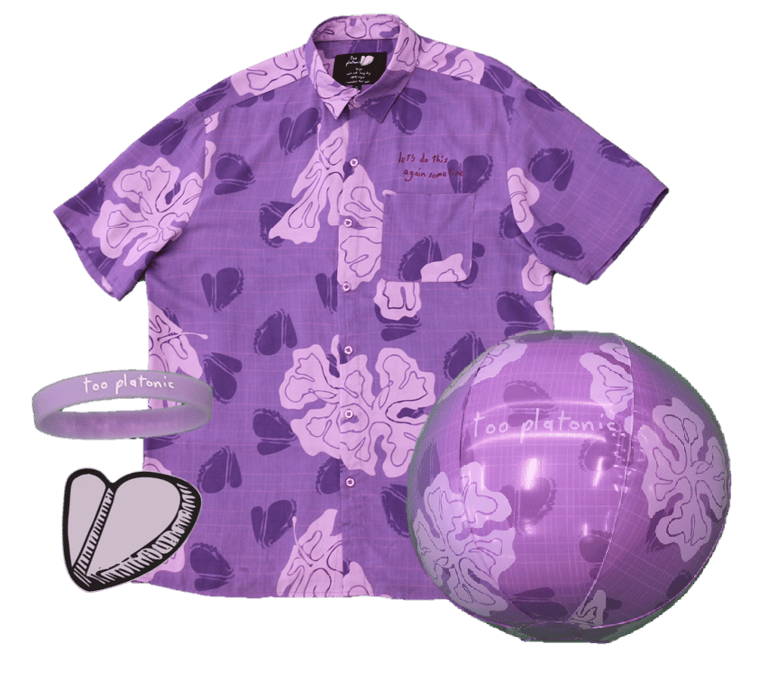 includes:
"take me back" hawaiian shirt
"take me back" beach ball
lavender wristband
logo sticker
the shirt is a lightweight hawaiian buttonup made from 100% rayon. it includes the phrase "let's do this again sometime" embroidered above the pocket (because of the nature of the fabric, there are small microtears near the embroidery, but they nearly unnoticeable - dm me for concerns)
the beach ball features a matching pattern with the wordmark logo on the front and the "let's do this again" phrase on the back. it is 16" inches in diameter.